To register or learn more about the Engaged Couples Retreat please click on the below image.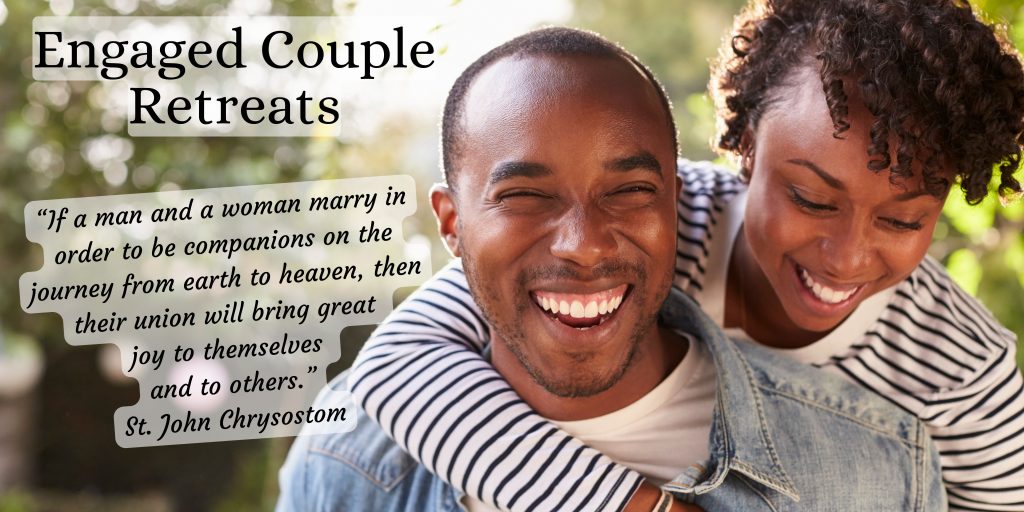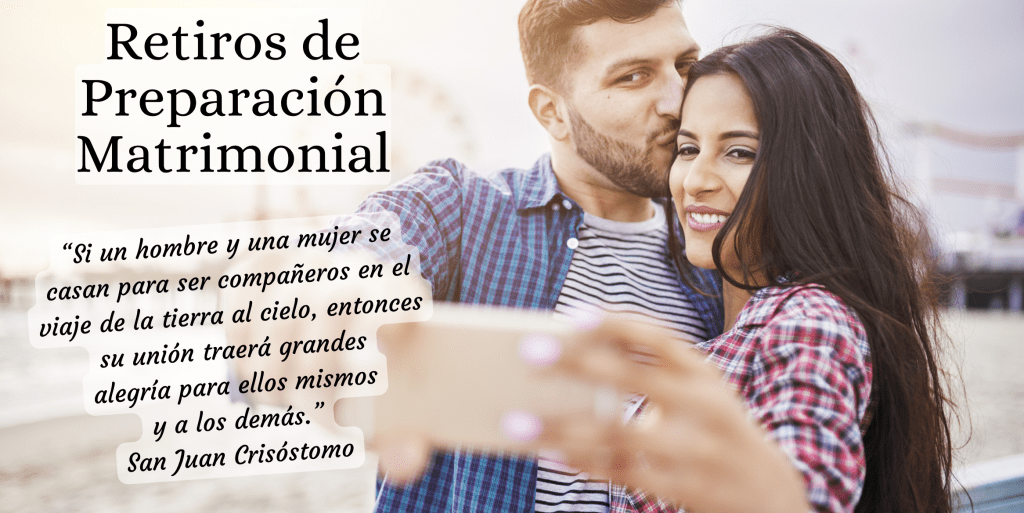 Questions on the Engaged Couples Retreat? 
Call 615-540-1235 or email dionashengagedcouples@gmail.com
Kristen Rainey, Assistant Director of Faith Formation for Marriage and Family Life:
Couples for Christ:
Couples for Christ is a movement intended for the renewal and strengthening of Christian family life. The members have committed themselves to the Lord and to one another so that they may grow in maturity as men and women of God and fulfill their primary vocation of rising up families under the Lordship of Jesus Christ and for the service of the kingdom of God. Mission: Building the Church of the Home and Building the Church of the Poor.                                                      

Contact: Zaldi Zapana 904-434-2117
Website: www.couplesforchristusa.org
Family Honor Inc.:
Parents are called to be the primary educators of their children. Family Honor's Leading and Loving program assists parents by providing opportunities to learn principles to help their children grow in goodness and virtue.
Contact: 803-929-0858
Website: www.FamilyHonor.org
Three to Get Married:
Three to Get Married immerses engaged couples in the full teachings of the Catholic Church regarding marriage and family. The retreat includes a variety of seminars, discussions and private time to ensure each couple is presented with the spiritual, emotional, psychological and cultural dimensions of Catholic married and family life.
Contact:  Kathleen Cordell at kcordell@stmarysdowntown.org 
Website: https://www.stmarysdowntown.org/three-to-get-married
Six Dates for Catholic Couples:
The focus of the ministry is marriage enrichment in the form of books, date night programs, couples' retreats, and family ministry training for deacons and priests. The ministry evolved out of numerous requests received from parishes and dioceses throughout the USA.
Contact: John and Teri Bosio 615-758-9694
Email: JBosio1@aol.com
Website: www.happy-together.net
Retrouvaille:  
Retrouvaille is a lifeline for married couples to help them put the pieces back together and rebuild loving relationships. The program begins with a weekend experience in which couples learn to re-establish communication and to gain new insights into themselves as individuals and as a couple. The weekend is followed by a series of "post" sessions of about two hours each held over a period pf about 12 weeks.
Contact: Pat and Tom Ackerman: packerman@comcast.net or tackerman@comcast.net
Website: www.HelpOurMarriage.com   Phone: 800-470-2230
Natural Family Planning:
Please contact the Marriage and Family office for a current list of NFP instructors: kristen.rainey@dioceseofnashville.com