SCRIPTURE: THE HEART OF THE FAITH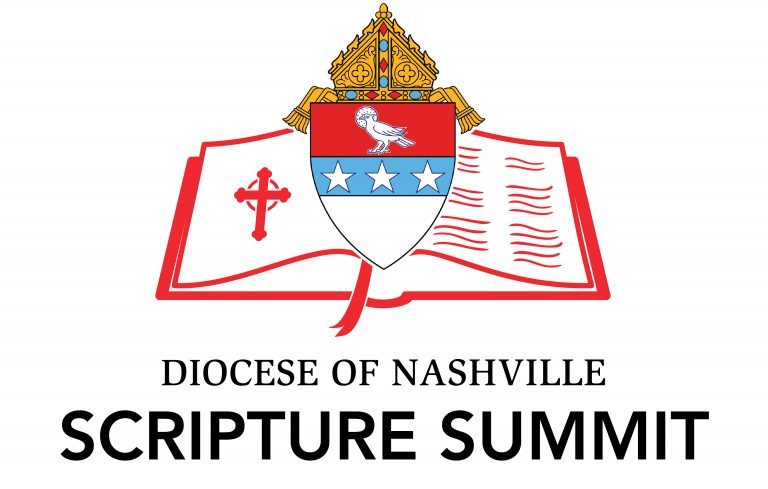 OCTOBER 1 & OCTOBER 2
Catholic Pastoral Center
2800 McGavock Pike, Nashville, TN 37214
Friday, October 1, from 5:30 p.m. to 8:30 p.m.
A limited seating catered dinner with keynote Jeff Cavins. 

Jeff Cavins is recognized both nationally and internationally as an exciting public speaker and Bible teacher. He communicates the Catholic faith at a level that everyone can understand, taking theological truths and expressing them in a practical way. He is the creator of the popular Great Adventure Bible Study series, published by Ascension Press. Jeff is the founding host of EWTN's weekly program "Life on the Rock." He is author of several books including his newest, The Activated Disciple: Taking Your Faith to the Next Level. He is currently an executive fellow at the St. Paul Seminary in St. Paul, MN. Jeff received an M.A. in theology from Franciscan University of Steubenville. Seating is limited. 
Friday only registration: $45 per person, $250 for table of 6
---
Saturday, October 2, from 8 a.m. to 5 p.m.
Hear from speakers Sonja Corbitt, Dr. Jim Prothro, Joan Watson, and Dr. Michael Dauphinais, and attend Mass with Bishop Spalding (see below for schedule). Catholic vendors also present.

Sonja Corbitt is the Bible Study Evangelista and creator of "the best modernization of lectio," the LOVE the Word® Bible study method and journal. A best-selling author and Telly Award winning broadcaster, her weekly radio and television shows and variety of other unique approaches to Scripture create space for busy Christians to hear and experience God though the scriptures. Sonja writes for Magnificat magazine and the Ascension Press blog, and widely among other internet outlets. A lively and frequent guest on a variety of national television and radio shows, Sonja studies with Holy Apostles College and Seminary, home schools, and lives with her husband and boys in Tennessee.

Michael Dauphinais, Ph.D., serves as the Fr. Matthew Lamb Professor of Catholic Theology at Ave Maria University, Ave Maria, Florida.  He has co-authored with Matthew Levering Knowing the Love of Christ: An Introduction to the Theology of Thomas Aquinas and Holy People, Holy Land: A Theological Introduction to the Bible. His newly co-authored book Wisdom from the Word: Biblical Answers to Ten Questions about Catholicism was published by Word on Fire Press in the summer of 2021.  His favorite courses are on C.S. Lewis, the Triune God, the Bible, seminars on the great books, and anything on Aquinas.  A grateful revert to the Catholic Church, he has been married to his beloved wife Nancy for twenty-seven years and has three adult sons.

James Prothro, PhD is Assistant Professor of Scripture and Theology at the Augustine Institute. He writes and teaches about the New Testament, especially the Apostle Paul, the doctrine of biblical inspiration, and ancient Greek. He lives in Colorado with his wife and four young children. His newest book, out this winter with The Catholic University of America Press, is called The Apostle Paul and His Letters: An Introduction.
Joan Watson is a Catholic speaker and writer who loves to make Scripture, theology, liturgy, and history accessible and applicable. With degrees from Christendom College and Franciscan University of Steubenville, she has worked for the Church and various religious apostolates for almost fifteen years. She is the Associate Editor of Integrated Catholic Life, where she writes weekly. She also cohosts The Catholic Traveler Podcast with her friend, Mountain Butorac, with whom she also leads pilgrimages to Europe and the Holy Land. Propelled by Luke 12:48, she is passionate about helping others encounter Christ and enter into friendship with Him through the daily circumstances of life.
For more information contact
Friday registration CLOSED. We are at capacity on Friday. Want to come Saturday? Register in person! Saturday only registration is $25. 
---
5:30 – 6:30 Registration 
6:30 – Dinner begins
7 pm – talk from keynote speaker, Jeff Cavins
8 – 9 am Registration and Vendors
9 – 10 am Sonja Corbitt
10:30 – 11:30 am Dr. Michael Dauphinais
12 – 12:45 pm Break
1 – 2 pm Joan Watson
2:30 – 3:30 pm Dr. James Prothro
4 pm Vigil Mass with Bishop Spalding