The Office of Faith Formation is a catalyst for the intellectual and spiritual formation of the people of the Diocese of Nashville. Assisting the pastors and parishes in their mission of catechesis, the Office aims to echo the teachings of Christ, form disciples, and equip people to evangelize.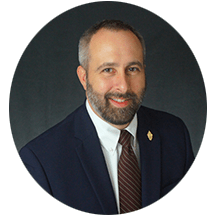 Dr. Brad Peper
Director of the Office of Faith Formation
OTOÑO DE 2022 Y PRIMAVERA DE 2023
Programa de Formación
de Catequistas
"The Aquinas College Catechist Formation Curriculum" ©2007-2020. Todos los derechos reservados.
Sign up to get all the latest office updates and event info