Welcome to the Diocese of Nashville
Living and Proclaiming the Good News of Jesus Christ. Welcoming all!
In the Catholic Schools of Nashville, we are committed to building kind hearts, strong minds and confident leaders today and tomorrow. From Nashville to Lawrenceburg and Clarksville to Murfreesboro and everywhere in between, our Catholic Schools provide exceptional learning environments where every child can learn, serve, lead and succeed.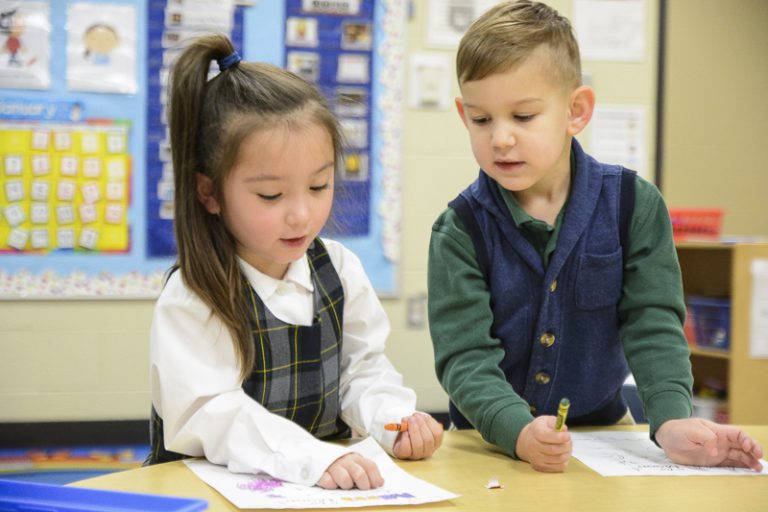 WHAT OUR FAMILIES HAVE TO SAY
"We weren't sure if this was the right place for us when we started. But, now we see the steps our children are taking and realize it is worth every penny." 
- Parent
"We recently moved our daughter here from another school in our area and couldn't be more thrilled with the Catholic school experience. Our daughter is excelling and getting more individualized attention because of the smaller class sizes. She wasn't getting critical thinking in her other school, but she is here. We couldn't be happier."
- Parent
"My special needs child has improved dramatically thanks to our Catholic school. Handwriting is so much better and we are cutting out OT as a result."
- Parent