"WE AS CHRISTIANS AND CITIZENS ARE CALLED TO A MORE DIVERSE, WELCOMING, AND INCLUSIVE SOCIETY." —POPE FRANCIS
Our mission is to provide an inclusive Catholic education that empowers students with intellectual and developmental disabilities as well as those with learning differences to reach their fullest potential.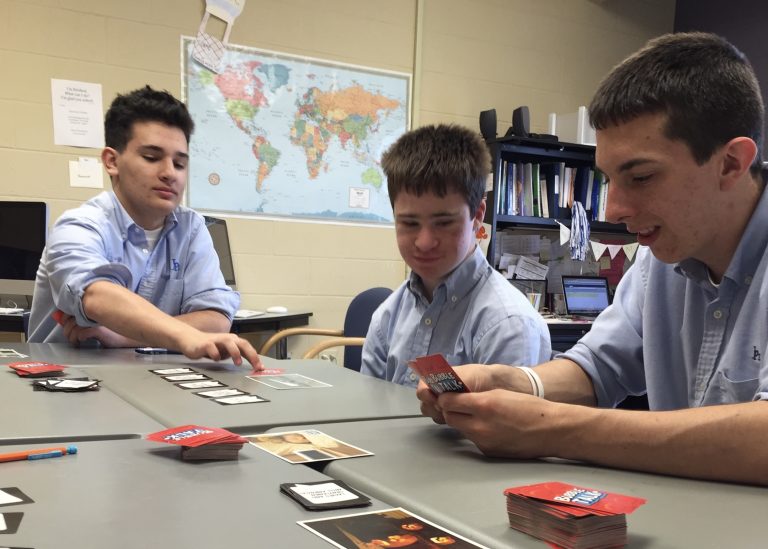 Four schools offer Hand in Hand Options for students with intellectual and developmental disabilities. Please visit these schools' websites for more information about their programs:
Pope John Paul II Preparatory School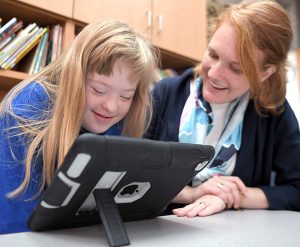 At these schools, each student's curriculum is driven by his or her individualized goals, which is developed from testing provided by psychologists, speech-language pathologists, occupational therapists, and other professionals. Students receive instruction in general education classes, small groups, and one-on-one.
GIVING TO HAND IN HAND OPTIONS
Through the philanthropy of families, friends, and donors, Hand In Hand Options can broaden its academic programs, enhance its enrichment opportunities, and provide a transformational Catholic education for all students. Since our founding in 2004, Hand In Hand Options directly aligns with the mission of the Church by recognizing and affirming the dignity of every person to meaningfully and fully participate in all aspects of the life of the Church and the community.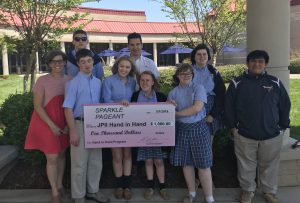 "I do not think our school was completely whole before Hand In Hand Options was started," said a parent of a Saint Ann's student whose child shares a classroom with student in Hand In Hand Options.
Please join us in our efforts to serve more children in our Catholic schools. Your generous gifts of prayer and contribution are greatly appreciated and will go a very long way in making a difference in many lives. 
All diocesan schools recognize and support students with learning differences. Learning differences include, but are not limited to ADHD, dyslexia, language deficits, and other learning differences that prevent students from reaching their full potential.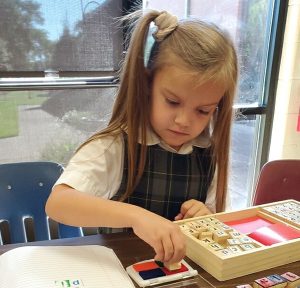 Resources and support vary by school. However, working together, classroom teachers and support teachers find ways to flex and adapt teaching styles to fit students' needs. Teachers may use differentiated or individual instruction or targeted interventions and accommodations. 
It is essential that testing is completed and shared to ensure student's needs can be met. A school representative will work with families to determine the best plan for each student who is identified in need of support.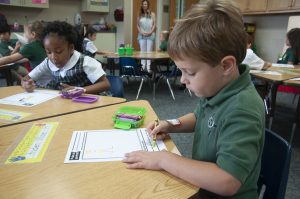 To learn more about support programs available and how we can support your student with learning differences, please contact studentsupport@dioceseofnashville.com
RESOURCE PORTAL FOR COUNSELORS AND EDUCATORS
If you are an educator or counselor, click below for access to the student support manual and other counseling resources.
For access, please email studentsupport@dioceseofnashville.com
The Catholic Schools Office is committed to ensuring that all students in our schools achieve their full potential. We understand the important partnership that we share with our families. Below are a few parent resources for supporting your children.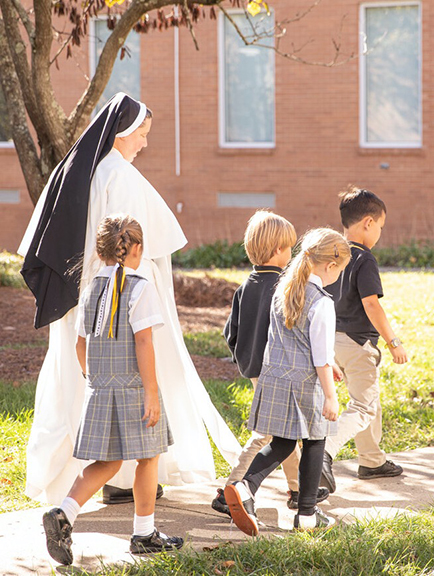 For more information about any of our resources, please contact studentsupport@dioceseofnashville.com