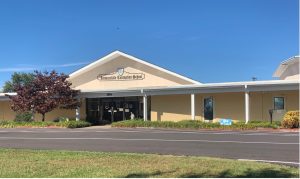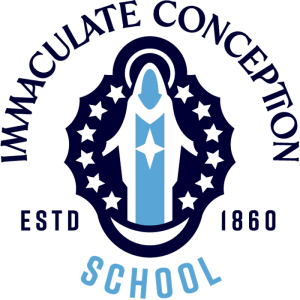 Overview
Immaculate Conception School (ICS) in Clarksville, TN, is a diocesan parochial school serving children from kindergarten through 8th grade. Our mission is to develop the spiritual, intellectual, physical, and social growth of each child by providing a quality educational experience in an atmosphere of faith.
The school faculty consists of experienced and certified teachers serving approximately 140 children. Students enjoy a full complement of courses, including core subjects, Fine Arts, physical education, and computer instruction/device management. ICS is fully accredited through Cognia district-wide accreditation.
ICS is a feeder school to our diocesan college preparatory high school, Pope John Paul II High School in Hendersonville, TN. Our students who attend JPII are consistently recognized for their academic success.  Regardless of where students will continue their education following ICS, they will be well prepared academically and socially with tools that will help them navigate the world of high school and beyond.
Immaculate Conception School is a worshipping community which is the distinctive mark of every Catholic school. We provide daily religious instruction to all students, and every student has the opportunity to play an important role in the celebration of weekly Mass, Holy Days and special liturgical celebrations.
We are looking for a principal that can execute our mission of making Immaculate Conception School a place "Where Faith and Learning Go Hand in Hand." The ideal applicant should be a dynamic, visionary principal who is able to integrate our Catholic faith into all aspects of the school, in both the classroom and in co-curriculars. This parish school community has a rich history, serving parishioners and families from the nearby Army base, Fort Campbell. The city of  Clarksville, which has received several recognitions for its desirability and comfort of living in the last few years, is growing as a result and both the parish and school community and growing as well.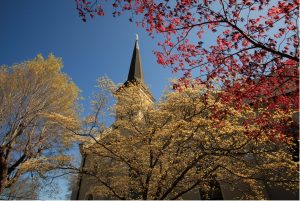 Specific Duties
Academic Operations: Oversee the day-to-day operations of the school, including all aspects of teaching and learning, curriculum, and assessment.
Student Life: Ensure healthy, diverse, and Christ-centered engaging co-curricular programs and activities.
Spiritual Formation: In partnership with the pastor, ensure the development and expression of faith in the community through its integration in both classrooms and co-curricular programs.
Mission Alignment: In partnership with the parish, be a guiding presence to ensure that the school lives out its mission and vision daily.
Community Engagement: Promote a culture of academic excellence and student support by serving as a visible presence and effective counsel to faculty and families.
Professional Growth: Foster and encourage a culture of faculty growth and oversee the annual process of teacher goal setting and evaluation.
General Leadership: Serve as an active, engaged, and collaborative member of the administrative team, run the daily operations of the school as needed and perform other duties as assigned.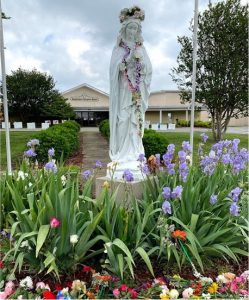 Qualifications and Personal Attributes
The most competitive candidates will offer most or all the following qualifications and qualities:
A practicing Catholic with thorough knowledge of the Catholic Church's teachings.
A visionary with energy and a commitment to create a strong parish school rooted in our Catholic tradition.
Familiarity and experience with diocesan-school relationships.
Exceptional interpersonal skills and the ability to communicate with inspiration and clarity.
A master's degree in education administration or equivalent degree
Demonstrated successful experience as a Catholic school leader is preferred.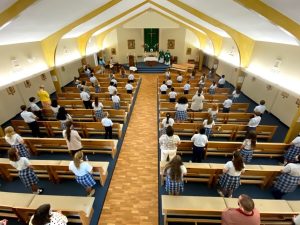 Immaculate Conception School