A Vision for a Growing Church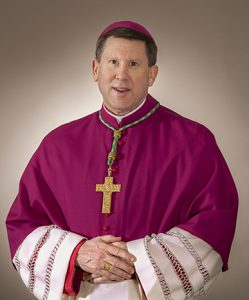 This is an exciting time in the Diocese of Nashville. In recent years, we have witnessed the growth of our parishes, rising enrollment in our schools, flourishing priestly vocations and the expansion of outreach ministries across our region. God has blessed our local Church in so many ways!
As stewards of His abundant gifts, we have embarked on A Legacy of Faith, Hope and Love Campaign to provide for the needs of our growing Catholic community – now and for many years to come.
Your joyful and generous support of this campaign will impact every aspect of Catholic life in our diocese. With guidance from the Holy Spirit, I know that together we will successfully build up the Church in Middle Tennessee.
Thank you for your continued prayers and support! Know of my prayers for you.
Most Reverend J. Mark Spalding
Bishop of Nashville
A Legacy of Faith, Hope, and Love
For more than 180 years, the Diocese of Nashville has served the spiritual needs of Catholics in Middle Tennessee. We have been truly blessed with dedicated priests, deacons, school administrators and parishioners who exhibit the character and heart of Christ and work to build His Kingdom. 
Our Catholic population is continually growing and becoming more diverse, fueled by the Nashville area's flourishing economy and expansion. Our diocese is at a pivotal time in its long history, and the extraordinary growth in Middle Tennessee presents many new opportunities. 
Through careful study and strategic planning, the diocese has identified priorities that will strengthen our parishes and vocations, and increase accessibility to our churches, schools and social services. The theme that emerged from this thorough planning will now stand as our campaign theme as we look to impact our faith community for generations to come: A Legacy of Faith, Hope and Love. 
The diocesan vision to empower A Legacy of Faith, Hope and Love combines bolstering current endowments and providing immediate funding for urgent projects at our parishes. Resources gathered through this campaign will provide long-term, sustainable funding to five key areas:
Catholic Education
Parish Share Priorities
Priestly Vocations
Parish Growth and Expansion
Helping Our Neighbors in Need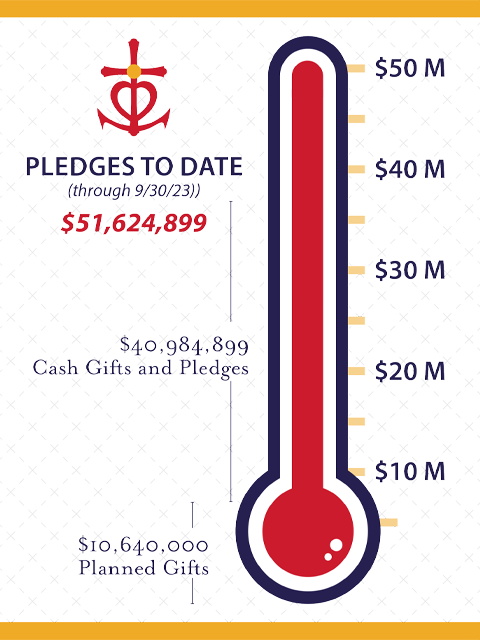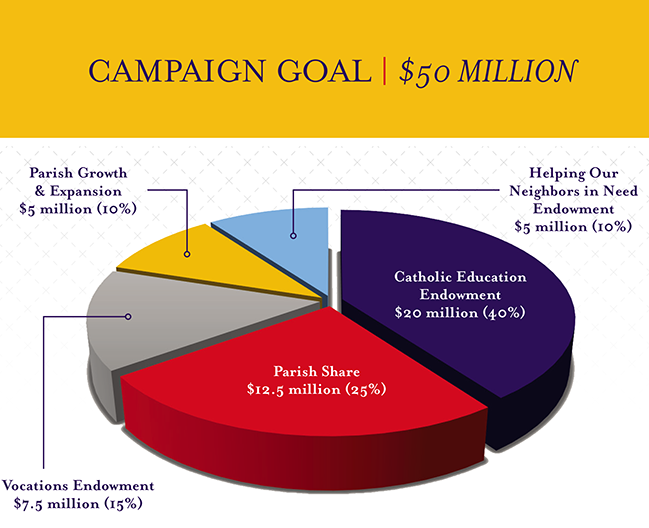 Our parishes and schools are the cornerstone of our Catholic lives and are the places where we encounter Christ most profoundly. The Legacy Campaign will support the continued growth and expansion of parishes, enabling us to serve even more Catholic families across Middle Tennessee. In addition, campaign funds will help to cover the cost of education and formation for five additional seminarians each year.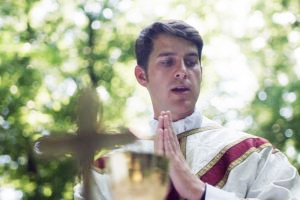 Securing $7.5 million for vocations will generate an additional $375,000 each year. With an average yearly cost of $75,000 per seminarian, this will allow us to educate at least five more seminarians per year. By increasing the current endowment, the diocese will gain a permanent and sustainable source of income, allowing us to educate more seminarians, increase vocations and support priests into ministry. 
YOUR SUPPORT WILL:
Impact the 20 seminarians currently in formation 
Cover costs for five additional seminarians each year 
Support priests serving our growing Catholic community 
Parish Growth and Expansion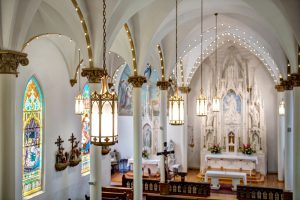 As residential expansion continues throughout Middle Tennessee, a growing number of the faithful live in areas without a Catholic church or school nearby. In fact, nine of our 38 counties do not have a Catholic church. This funding will help acquire land and buildings for additional churches and schools and will assist in expanding existing facilities that have become too small for growing communities. 
YOUR SUPPORT WILL:
Help meet the needs of the nearly 90,000 Catholics in our diocese 
Enable parishes and schools to expand as the population grows 
Help establish new parishes and schools in underserved counties 
Hope is central to our lives as disciples of Jesus. Together, we are building up a spirit of hope by securing a strong future for our local Catholic schools and parishes. Through this campaign, we will build up the Advancement of Catholic Education (ACE) endowment and raise funds to help parishes across the diocese meet the immediate needs of their faith families.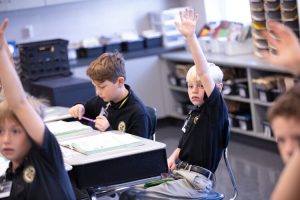 A more robust endowment for Catholic education will enable the diocese to provide an exceptional educational experience for more children, strengthen academic programs, and help students and families alike grow on their journey of life. Adding $20 million to the existing $6 million endowment will create approximately 500 additional scholarships per year based on the average award amount. 
YOUR SUPPORT WILL:
Provide additional scholarship opportunities for Catholic families 
Help make Catholic education more affordable and accessible 
Strengthen our Catholic school system – now and for the future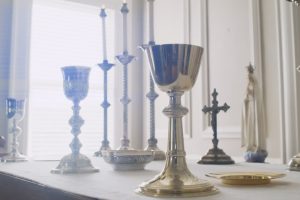 Each parish in the diocese has specific needs to address in order to grow and prosper. Therefore, the campaign will return 25 percent of donations identified with individual parishes back to them for the unique needs and projects of their community. The overarching hope is to increase vitality in each parish, promote participation in parish life, and evangelize and serve the faithful and the community. 
YOUR SUPPORT WILL:
Help meet unique, immediate needs of your parish 
Renew and enliven your parish's mission and ministries 
Promote a culture of stewardship and generosity
Helping Neighbors in Need
As the social service arm of the diocese, Catholic Charities is one of the most respected faith-based nonprofits in Middle Tennessee. But the organization's current funding model – primarily local, state and federal contracts and grants, along with diocesan and community support – cannot keep pace with the increasing demand for services.  
By creating a substantial endowment for those in need through Catholic Charities, the diocese will equip it to serve our neighbors in need even more fully. Reaching the overall goal of $5 million will provide an additional $250,000 annually to support this important work. 
YOUR SUPPORT WILL:
Impact the lives of nearly 20,000 people served per year 
Extend outreach services to all 38 counties of our diocese 
Provide sustainable funding for the work of Catholic Charities 
Frequently Asked Questions
There are many ways to give that both meet your needs and support the Diocese of Nashville. The most common way to support the campaign is through a three-year pledge. Pledges are commitments made in good faith but are not legally binding. Pledge commitments can be fulfilled through monthly, quarterly, semi-annual or annual installments over the three-year pledge period.  
We encourage all donors to consider a 10-20 percent initial payment. More detailed information will be published in parishes, as the campaign progresses over the coming months. If you have questions about gifts of stocks, bonds or mutual funds, or if you would like to discuss planned giving options, contact Ashley Linville, Director of Development, at ashley.linville@dioceseofnashville.com
If you have not already been asked for a gift or a pledge, you will be when the campaign launches at your parish. You may receive a call from a volunteer requesting a visit or call with you, or you may receive a pledge card and return envelope.
Most Reverend J. Mark Spalding, J.C.L.
Bishop of Nashville
EXECUTIVE COMMITTEE
Chancellor Brian Cooper, Chair
Rev. Austin Gilstrap
Mrs. Rebecca Hammel
Very Rev. John Hammond
Mr. Ashley Linville
Mrs. Judy Orr
Mr. William Whalen, Sr.
LEGACY LEADERS
Mrs. Elizabeth & Mr. Lloyd Crockett
Mrs. Anne Cunningham &
Mr. Joseph Orville Maddux
Mrs. Margaret & Mr. Richard Manning
Mrs. Teresa & Mr. Michael Nacarato, Jr.
Mrs. Anita & Mr. Michael Shea
CAMPAIGN GENERAL CHAIRS
Mrs. Lucy & Mr. Marty Blair
Mrs. Christine & Mr. John Donnelly
CAMPAIGN CABINET
Dr. Carolyn & Mr. Clark Baker
Mrs. Sandy & Mr. Francis Bedard
Mrs. Linda & Mr. David Bohan
Mrs. Betty Lou & Mr. James Burnett
Mrs. Valerie & Mr. Brian Cooper
Mrs. Lynda Evjen
Mrs. Elizabeth & Mr. John Gromos
Mrs. Cathy & Mr. Mike Kelly
Mrs. Lynn & Mr. William Krueger
Mr. Gino Marchetti
Mrs. Rebekah & Mr. Greg Pope
Mrs. Anita &  Mr. Gregory Sandfort
Mrs. Sally &  Mr. Edward Stack
Mrs. Jeanne & Mr. William Stejskal, III
Mrs. Valarie & Mr. John Stockdale
Mrs. Carol & Mr. William Whalen, Sr.
PASTOR COMMITTEE
Very Rev. John Hammond, Chair
Very Rev. Eric Fowlkes
Rev. Austin Gilstrap
Very Rev. Joseph McMahon
Very Rev. Christiano Nunes
Very Rev. Justin Raines
Very Rev. Daniel Reehil
Deacon Hans Toecker
DIRECTOR OF
DEVELOPMENT
Mr. Ashley Linville
CAMPAIGN COUNSEL
Steier Group
If you have questions or would like more information about the Legacy Campaign, contact:
Ashley Linville
Director of Stewardship and Development
 ashley.linville@dioceseofnashville.com
615.383.6393
WAVE TWO PARISHES
St. Anthony Church

St. Martha Church

St. Henry Church

St. Lawrence Church

Our Lady of Guadalupe Church

Our Lady of the Lake Church

St. Pius X Church

St. John the Evangelist Church

Immaculate Conception Church

St. Catherine Church

St. Vincent DePaul Church

St. Francis of Assisi Church

Sacred Heart Church (Lawrenceburg)

Sacred Heart Church (Loretto)

St. Joseph Church (St. Joseph)

St. Philip the Apostle