An Overview of the Legacy Society
The Legacy Society is a celebration of donors and their generosity. Joining the Legacy Society is entirely voluntary and includes all those who have confirmed their overall intentions in writing. The Legacy Society is one way for the Church to express gratitude to donors for their support during their lifetimes. Becoming a member is also a public way to inspire others.
Legacy Society Membership Benefits
THE LEGACY SOCIETY LINKS THE PAST, PRESENT, AND FUTURE
Allows you to make a difference by supporting the areas of the Faith you care about the most.
Different gift options and gift types are customized according to your situation.
Your assets remain in your control until you decide you want to transfer them to the Diocese.
Any area (or multiple areas) of the Diocese can be named as beneficiaries.
Your relationship with the Diocese is strengthened by regular contact with the community.
Your family assets successfully transfer across generations.
Social events provide opportunities to enjoy fellowship with other Legacy Society members.
The amount of taxes is potentially reduced.
Peace of mind is achieved.
How Legacy Society Members and Their Contributions Have Blessed the Diocese of Nashville
Below are a collection of stories that show the wonderful impact of our Legacy Society members' generosity. Without them, many of these opportunities would not have been possible.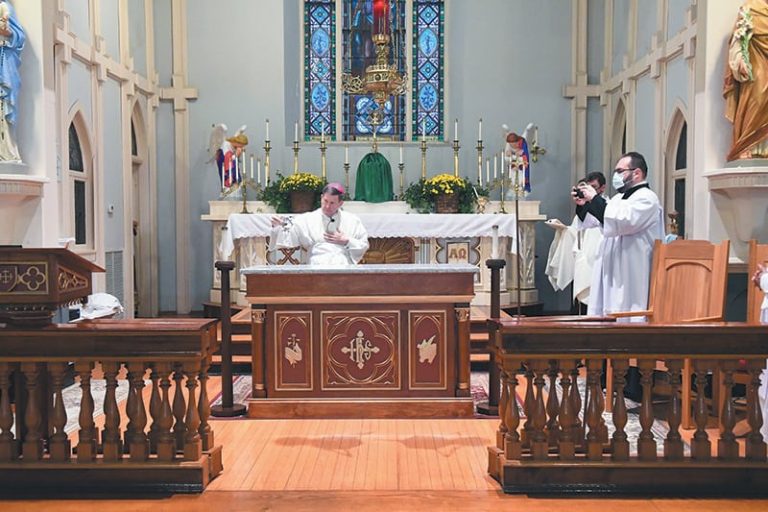 Parishioner builds new altar for St. Joseph Church in Lawrence County
Bishop J. Mark Spalding dedicated the new altar at historic St. Joseph Church in Lawrence County on Oct 1. Parishioner Andy Augustin designed and built the new permanent altar. Photo courtesy of St. Joseph Church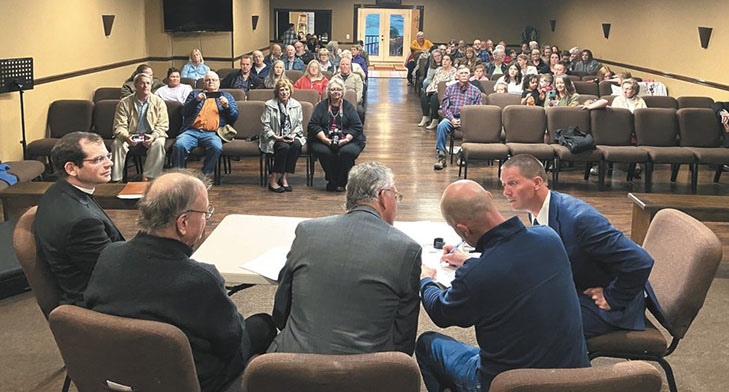 Diocese buys property for new church in Carthage
Members of the new Catholic Community in Smithy County watch as representatives of the Diocese of Nashville close on the purchase of the New Level Church property in Carthage. The community hopes to move into its new, permanent home by spring of 2022. Photo by Ashley Linville
If you have already considered or have included the Diocese of Nashville in your estate plans, please fill out the form below so that a member of the Stewardship and Development Office can contact you and assist you further with your gift.